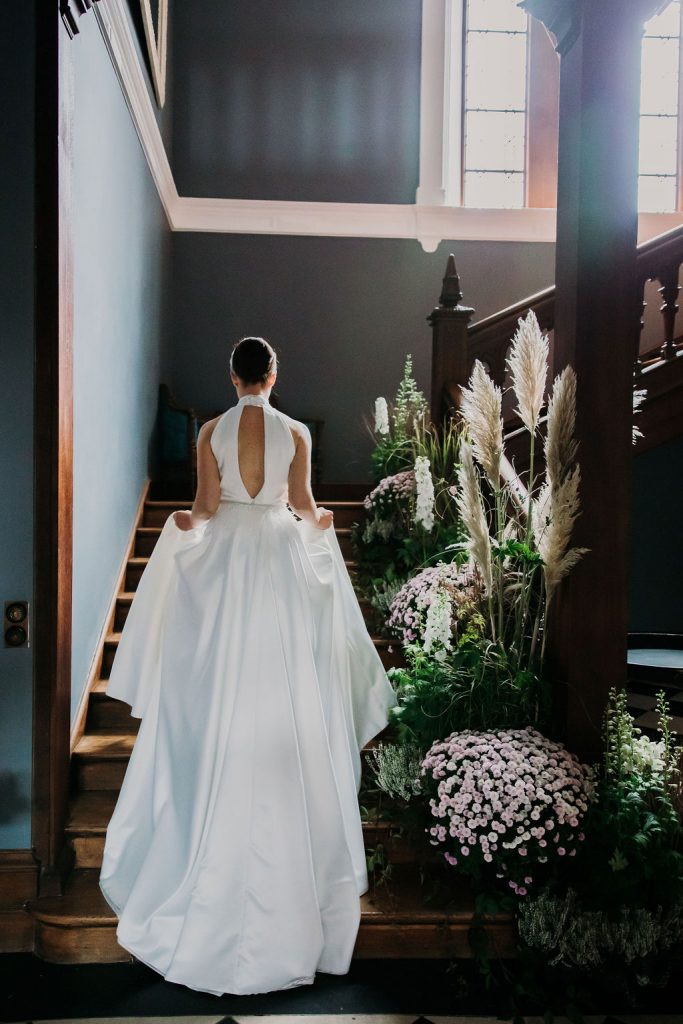 BESPOKE BRIDE
To be 'The Perfect You' on your wedding day, you need the freedom to be able to find, alter and adjust a gown that will compliment your personality and theme perfectly.
If you're finding you love the top of one dress and the bottom of another, or you would like a bit more freedom and creativity with your gown then this experience is the perfect solution. Bespoke Bride is a process where you move through the stages of building your dress through ready made components, carefully selecting items which will suit your individual style, playing the ultimate bridal dress up.
From our selection of skirts and bodices we will work with you to create your perfect silhouette. Made in plain silks these create a chic, blank canvas for you, so you can begin to add the all important details. Then guided through the stages we start to add lace overlays, sleeves, straps, sashes lace appliques… the list goes on, and the choice is yours!
Your dress choices will then be brought to life and your Bespoke Bride dress can lovingly hand-made in our in-house studio.
Prices start from £2000
Bespoke Wedding Dresses. Bespoke Wedding Dresses