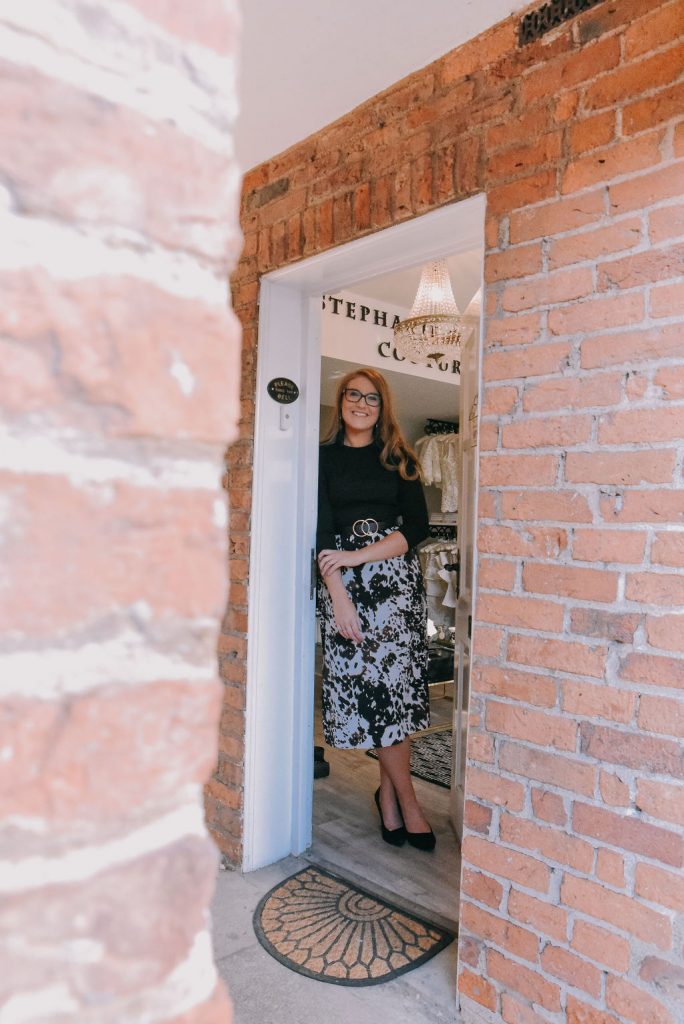 Stephanie Moran Couture was created with one thing in mind, to help brides become the perfect version of themselves on the most important day of their life. Originally from a fashion innovation, occasionwear and retail management background, Stephanie, the creative director and designer of Stephanie Moran Couture, became captivated with the world of weddings after she was commissioned by a friend to design and create her dress, for her wedding day.
Her experience and knowledge within the wedding industry has now cemented her roots within bridal design. The boutique now three years young has successfully helped lots of beautiful brides create their vision for their big day.
She also holds a position of senior content editor at the UK creative, alternative wedding blog Magpie Wedding, bringing inspirational and advisory content for brides and couples planning their wedding day.
Stephanie will help you create your personal bridal vision by exploring an exciting and diverse collection of couture fabrics and inspirational designs. Creating a dress that is designed and made for you, and adding a little bit of chic, sophistication and glamour along the way.
Wedding Dress Designer North Yorkshire, Wedding Dress Designer North Yorkshire