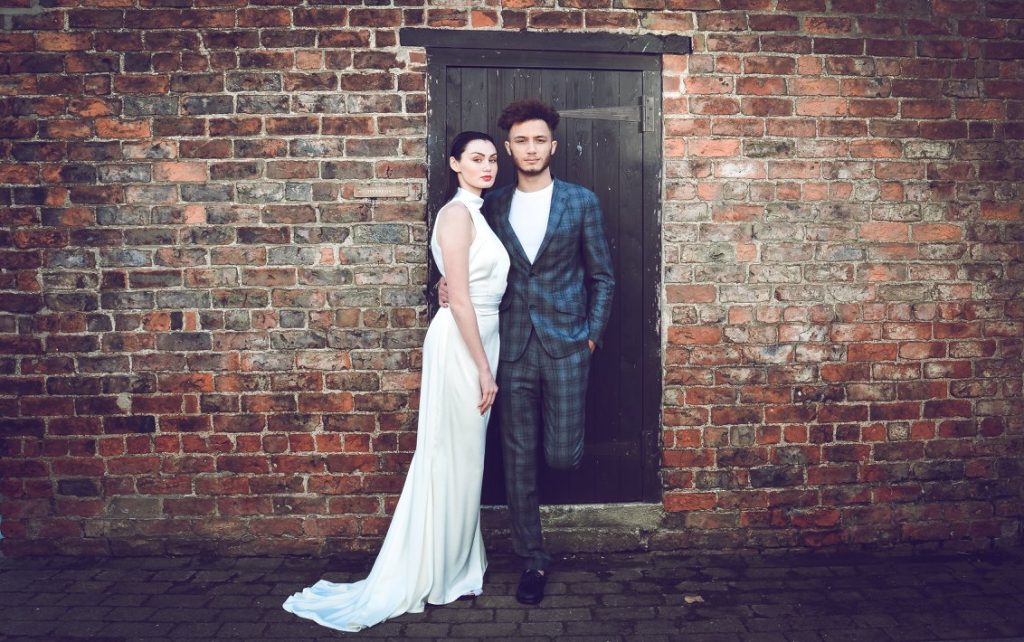 By the time you're ready to go wedding dress shopping you probably have a pretty good idea of what kind of dress you are looking for- or at least the type of styles that you like, that could be a mixture of details or even a mixture of styles that you want to try. Almost all of us will have some criteria that need to be met in order to create the perfect vision for your big day. If you can narrow down your options before heading to the boutiques, the chance is that you'll have a much more laid back shopping experience.
Here we look at body shapes and dress types to help you choose the best wedding dress for your body type- a sure way to limit your options for when you start your shopping experience. In order to find the perfect dress you will need to know your body type, and which of your assets you want to show off and potentially hide. Whether you're petite, busty, hourglass, pear, athletic or a mixture of the different types there is a wedding dress out there to suit your shape, and the most important thing is that you feel amazing in it. We seldom say at the boutique it's all about the way the dress makes you feel! Your wedding day look is about being the perfect version of yourself and nothing should compromise that!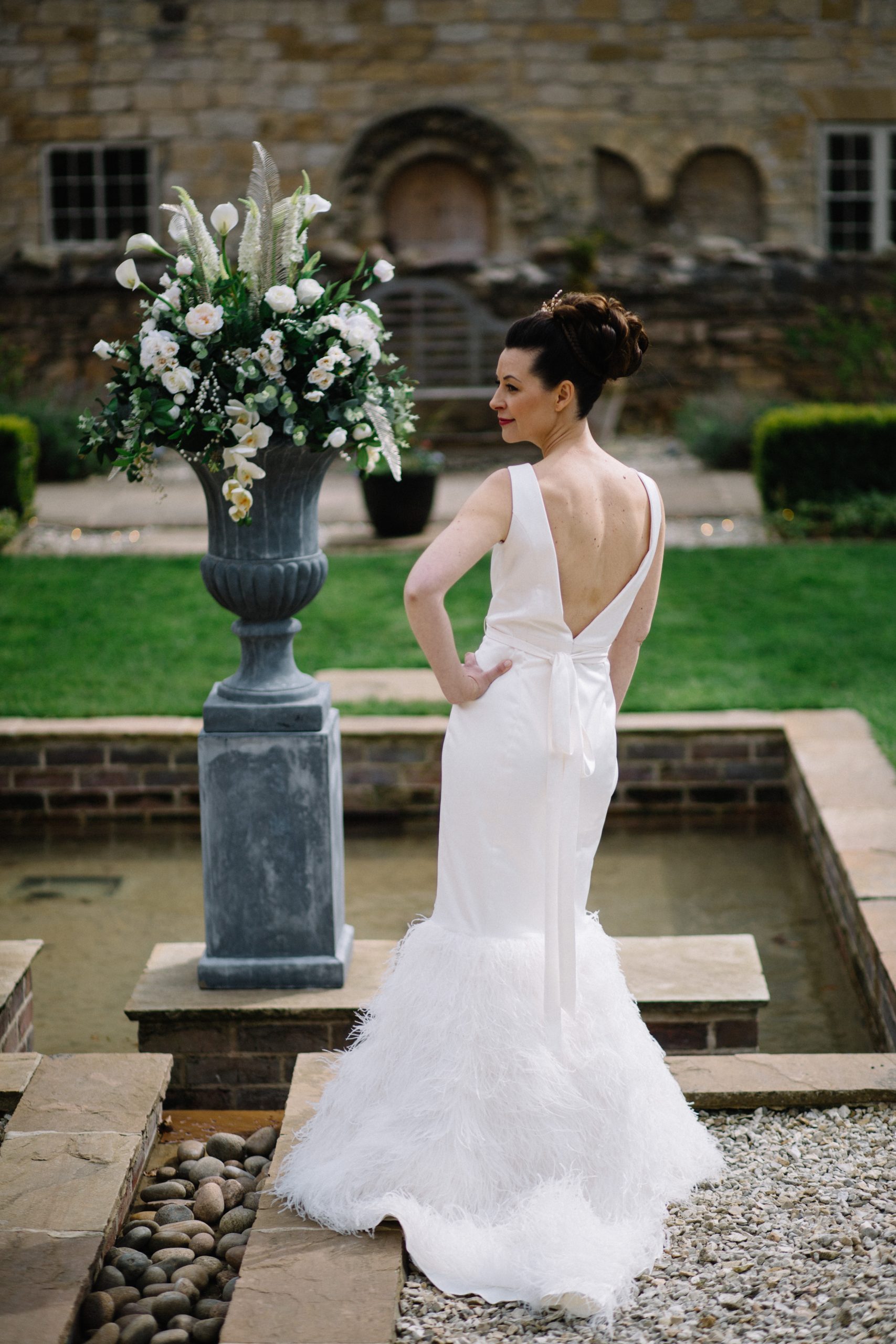 Body Types
Straight or Athletic – Your shoulders, bust, waist and hips are all roughly the same size, and you have no defined waistline.
Inverted Triangle – Your shoulders and/or your bust are larger than your hips
Hourglass – Your shoulders and hips are roughly the same size and you have a very defined waistline.
Pear – Your hips are wider than your shoulders.
If your still unsure about what shape you are there is a great article here to help you.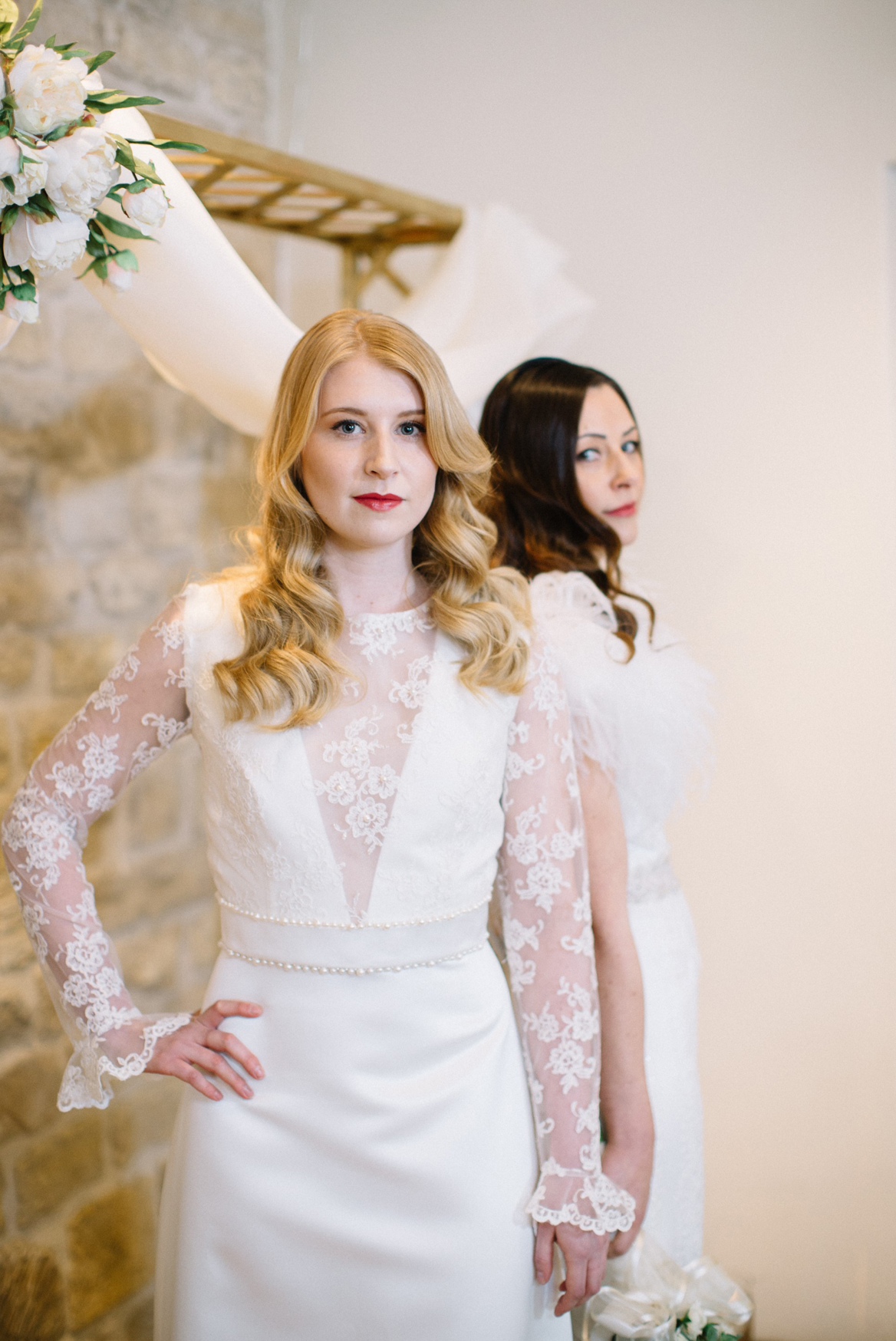 Wedding Dress Shapes
Empire
An empire wedding gown's main feature is a high waist and generally a straight or shaped seam that sits just underneath the bust. It's a simple, relaxed and classic bridal look that compliments many a body shape due to it's versatile style.
Body Types: Hourglass, Pear, Straight or Athletic
A-Line
An a-line wedding gown has a fitted bodice and flares gradually to the ground from the waist. It's a classic look for bridal and suits both inverted triangle, balancing out the shoulders but also gives shape to more athletic body types.
Body Types: Inverted Triangle, Straight or Athletic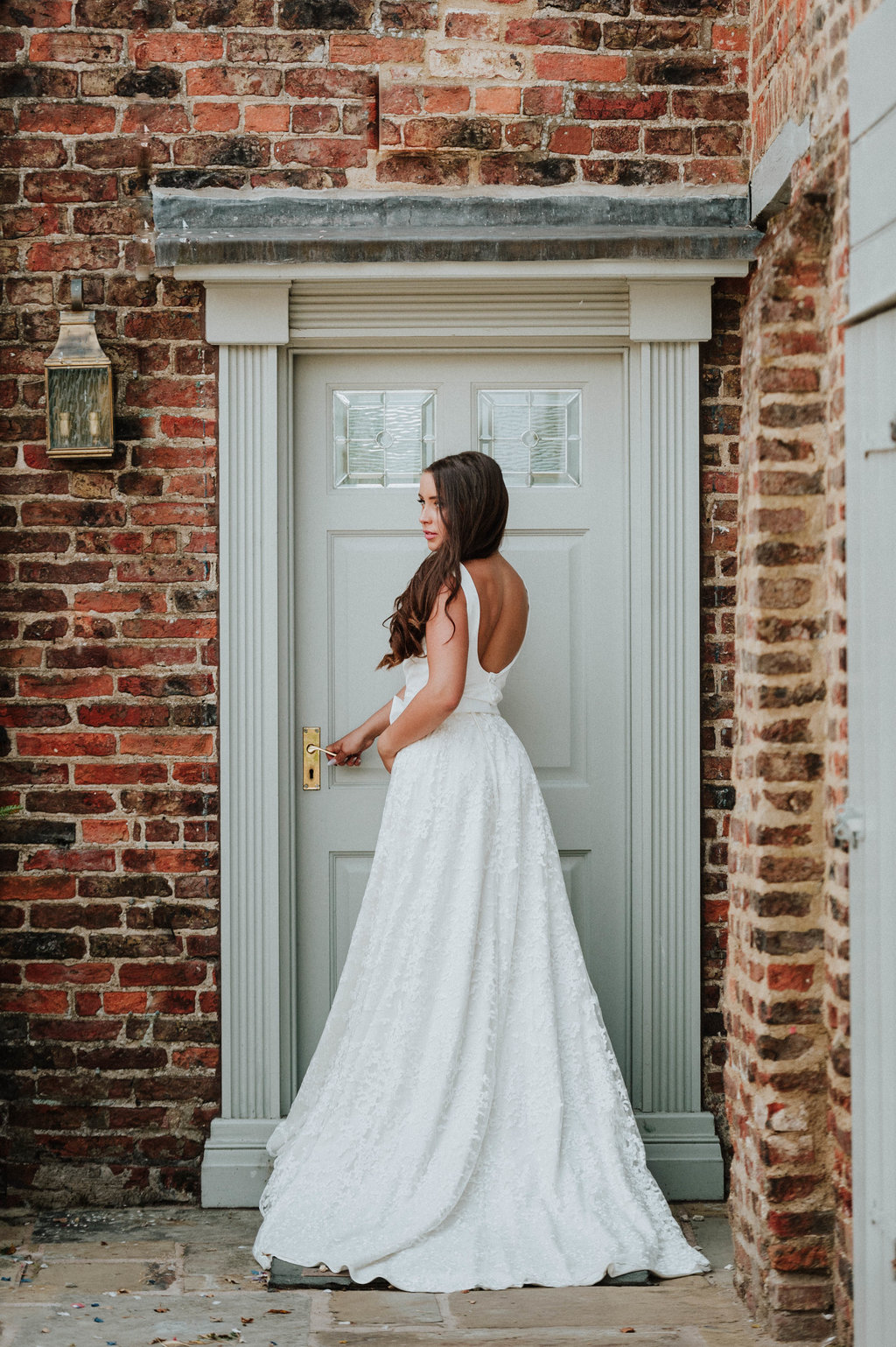 Fishtail
A fishtail, sometimes called mermaid, is for those wanting sex appeal and those wanting to show off their curves. It has a fitted bodice that hugs the bust, waist and hips and generally flares out from mid-thigh, although you will see there are many variations on this. It's perfect for hourglass brides and can look beautiful on pear shapes if the right cut and fabric choice is found.
Body Types: Hourglass, Pear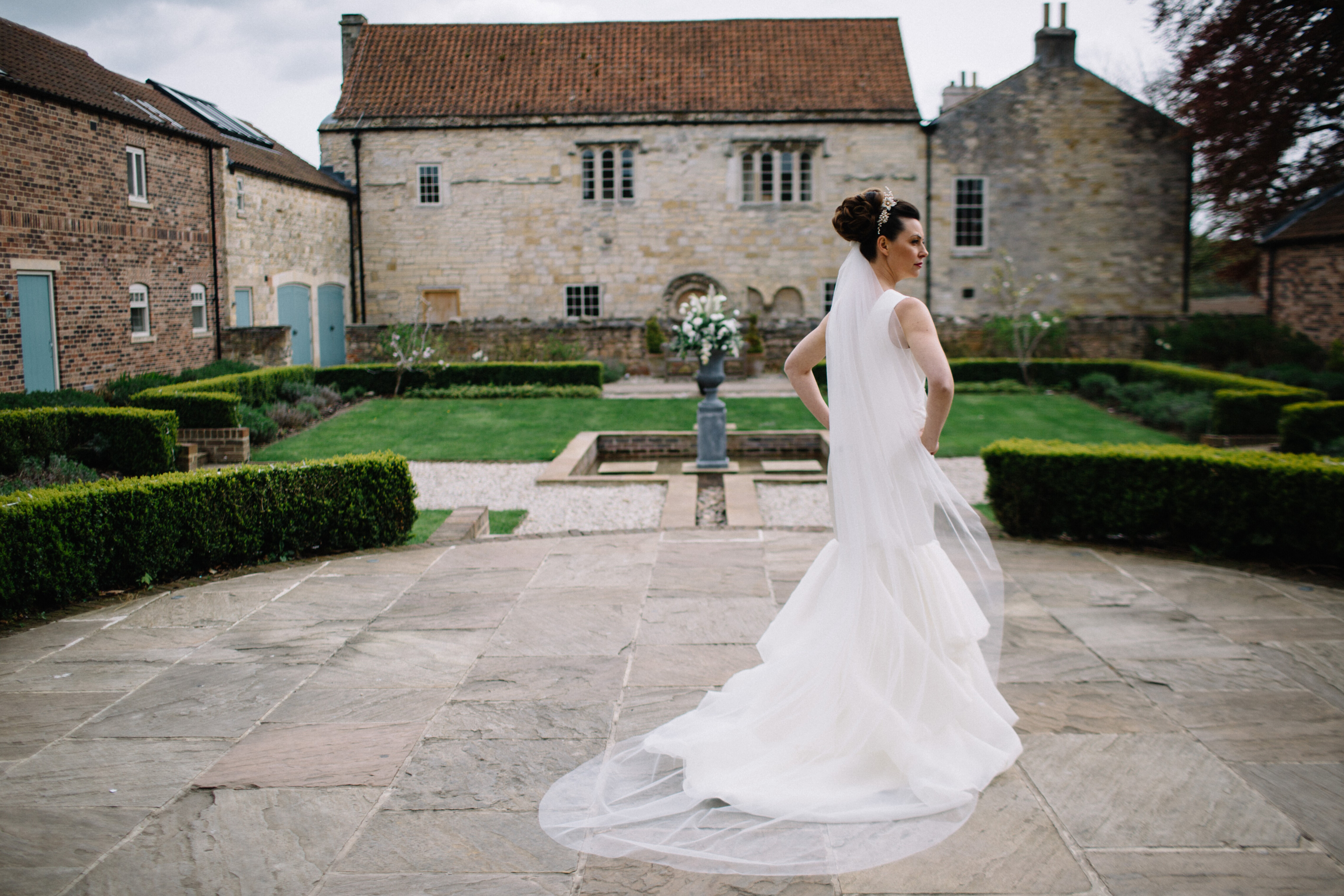 Fit and Flare
A fit and flare is similar to a fishtail gown, it has a fitted bodice and hugs the waist but the dress flares from slightly higher up, generally mid hip – this means if your best assets are up top but you want to hide your hips, this dress is perfect, it still has sex appeal without the full on drama, it can also bring shape to a straight or athletic figure and works on most body types.
Body Types: Hourglass, Pear, Straight or Athletic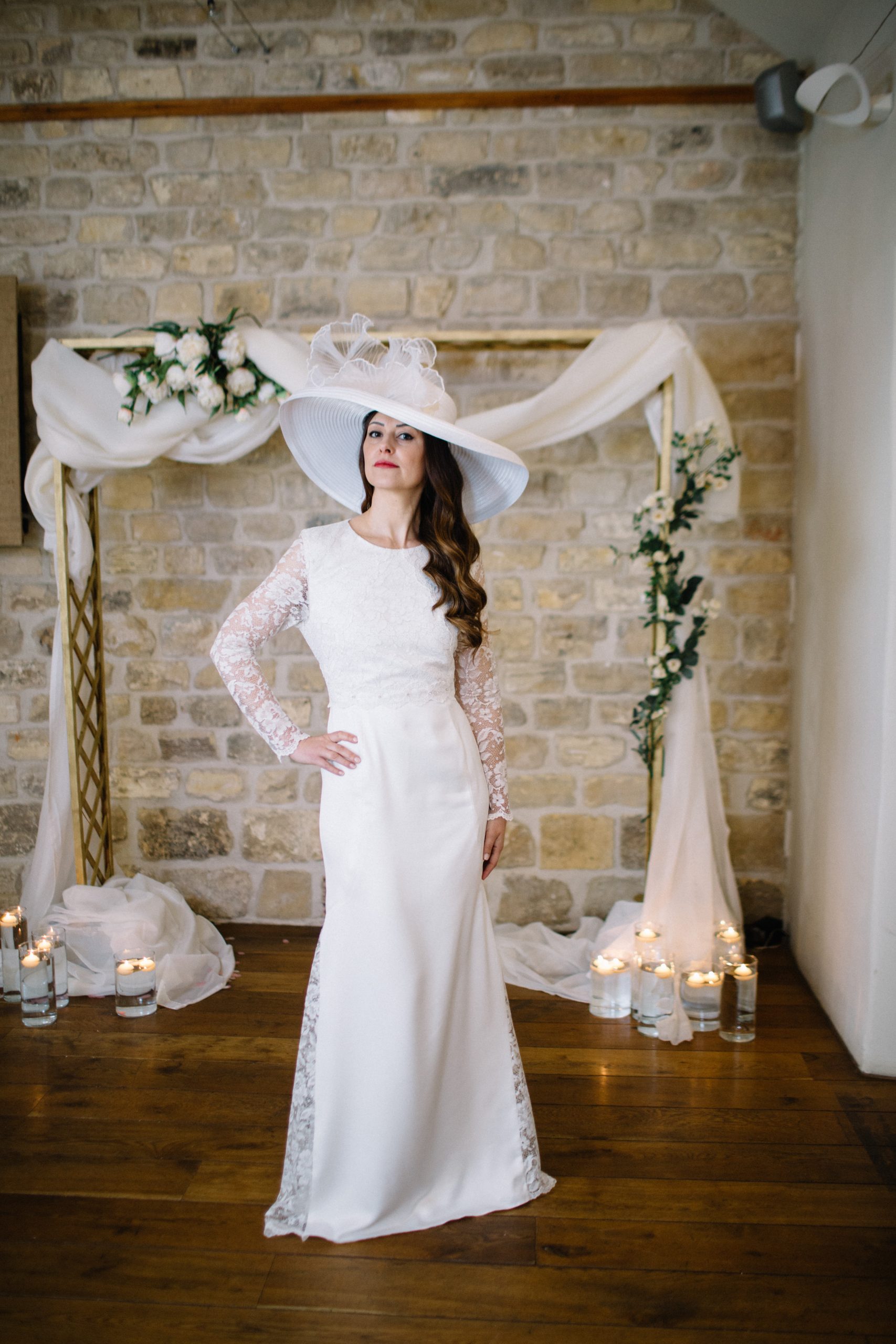 Ball Gown
A classic ballgown is timeless and is great if your wanting that dramatic princess look for your big day. It has a fitted bodice which flares out in a dramatic way from the waist down. Its fitted bodice and full skirt means it compliments all body shapes as it shows of the shoulders, bust and waist while covering the hips.
Body Types: Hourglass, Pear, Straight or Athletic
Sheath
A sheath dress has a long, slim and straight silhouette with no flare. It's elegant and chic and is perfect for a straight or athletic figure. It can also work with an hourglass figure if there is some detail on the waist.
Body Types: Hourglass, Straight or Athletic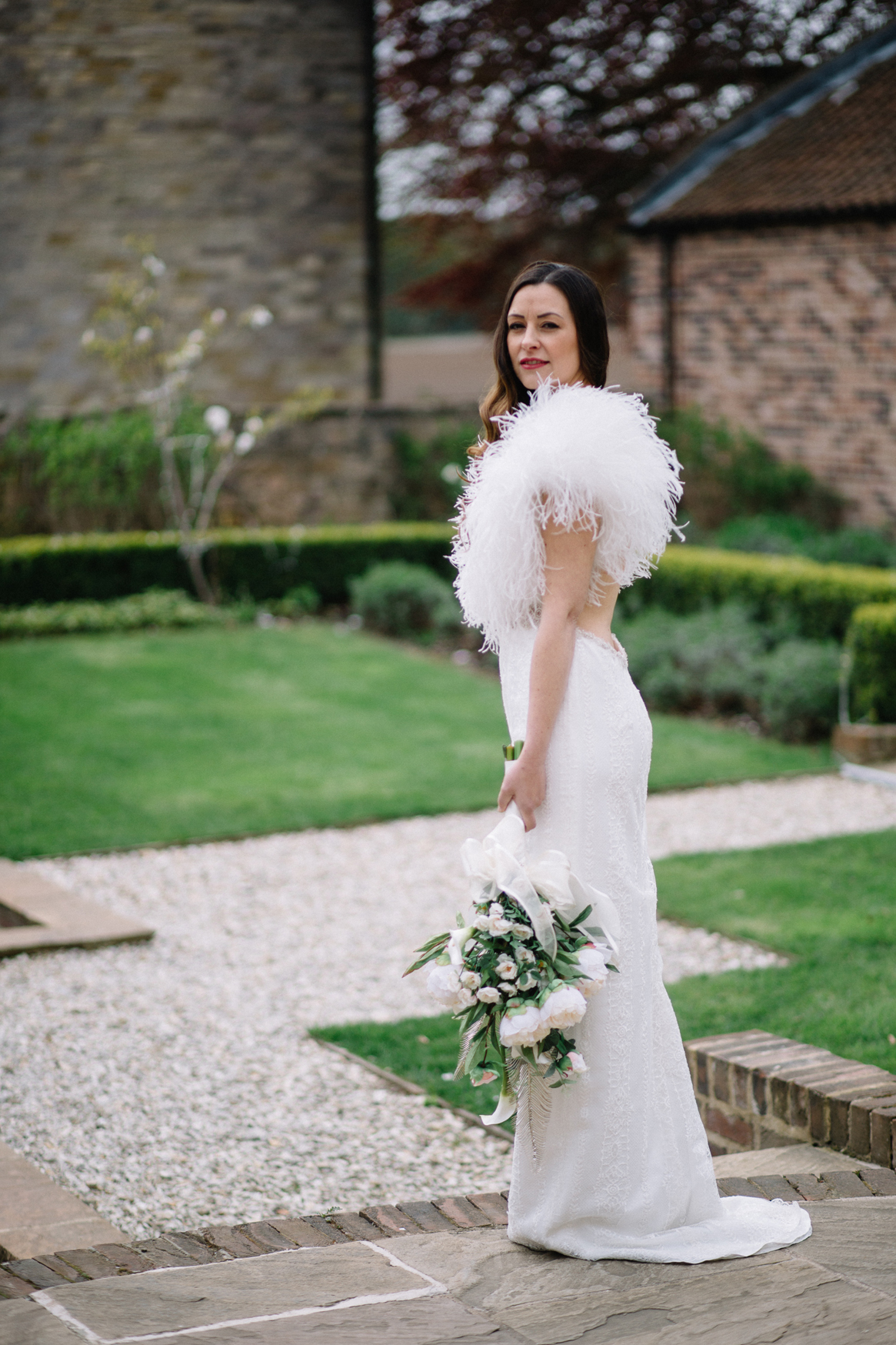 Finding The One
Some people find it easier than others to find the perfect wedding dress, you may find it in the first shop or the tenth, don't get disheartened, you will find the perfect one for you. Try not to put too much pressure on yourself and remember each dress you try on to think about the things you like about it, or just as important the things you do not like about it. Wedding dress shopping is about gathering information and narrowing down your search until eventually you find the perfect dress for you!
Once you know your body type and what types of dresses you are looking for, have some fun trying on! Do keep an open mind and listen to the bridal assistants as they know the dresses better than you – their suggestion might just be the one. Remember slight differences in details or shape might just make the almost there dress, to the right for you dress.
Ultimately, you must feel like you and it must make you feel both confident and beautiful!
If your looking for more expert advice on finding the right wedding dress for you, take a look at our other blogposts
SMC x