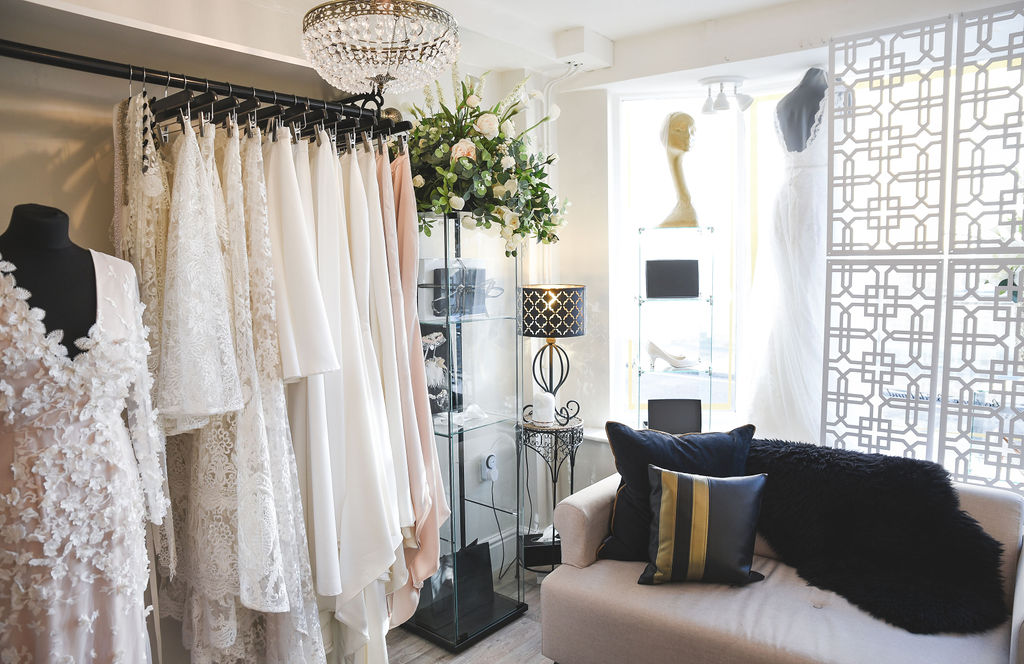 You're now engaged and the first thing on your agenda is the dress – for most of us it's the one dress we want to be just perfect! Everyone's idea of perfect however, is very different, and searching for the right choice requires some research and inspiration!
Shopping for your gown is now easier than ever with so many different options out there for varying styles and budgets. However this doesn't mean to say your going to find the dress of your dreams straight away, in some cases the expectations and ideas we have just don't live up to what options we can find.
Going bespoke is a unique and personalised service meaning that the design and choices are truly up to you. Although in general it is a more costly process this can completely depend on what type of dress and fabrics you are looking for – bear in mind that having a dress made for you will cut out any alterations cost which you may have with an off the peg dress, and there are so many reasons why you should go bespoke…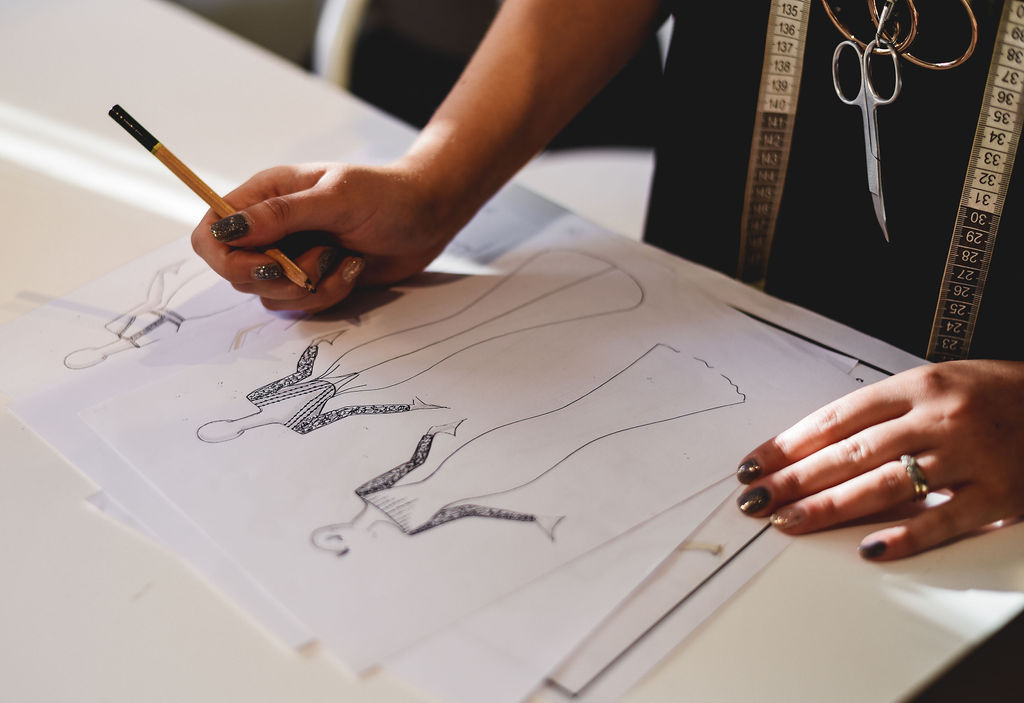 You Can Express Yourself and Be The Perfect You
Being you on your wedding day is the most important thing and if you haven't guessed by now it's the thing we live by in the boutique. It's so important not to feel overwhelmed about the do's and don'ts of the world around you. Being able to express yourself and your personality is the thing you should concentrate most on and you know you best! Going bespoke gives you options and allows you to truly be the perfect you.
It Gives You More Choice
Bespoke wedding dresses mean choices throughout every stage of the process. At fitting stage, you may want your neckline slightly lower, or decide to add sleeves. The choices of fabric are greater – I'm sure we've all had a moment when we love the design but which is was in a different fabric, or colour. It's your choice, your way.
The Perfect Fit
Your wedding dress is one dress that should fit to perfection. Buying a wedding dress in a standard size can sometimes mean costly alterations. Going bespoke, the dress is built around you, your likes and dislikes and can incorporate elements which are important to you for your big day. You shouldn't have to compromise on comfort due to style. As the late great Coco Chanel said "Luxury must be comfortable, otherwise it is not luxury"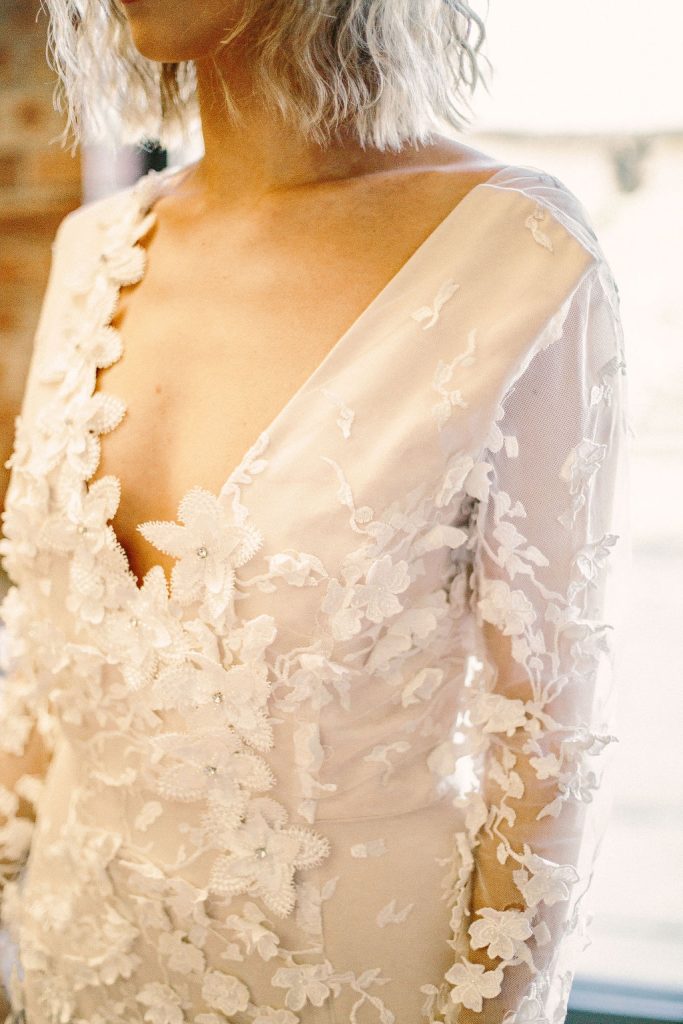 One of a Kind
We are one of a kind people so why would we not want a one of kind dress to match!
Matching Accessories
Colour matching can be the thorn in your side when it comes to planning the wedding – if your dress is made bespoke designers will have access to an array of fabric options and be able to match your veil to perfection giving you a cohesive look.
Adding Sentimental Value
You may want to incorporate something into your dress. Something of sentimental value- lace of a family member, beading from an heirloom, or something which you have saved for your wedding day. There are lots of ways to do this and speaking with a designer on ideas may make it possible.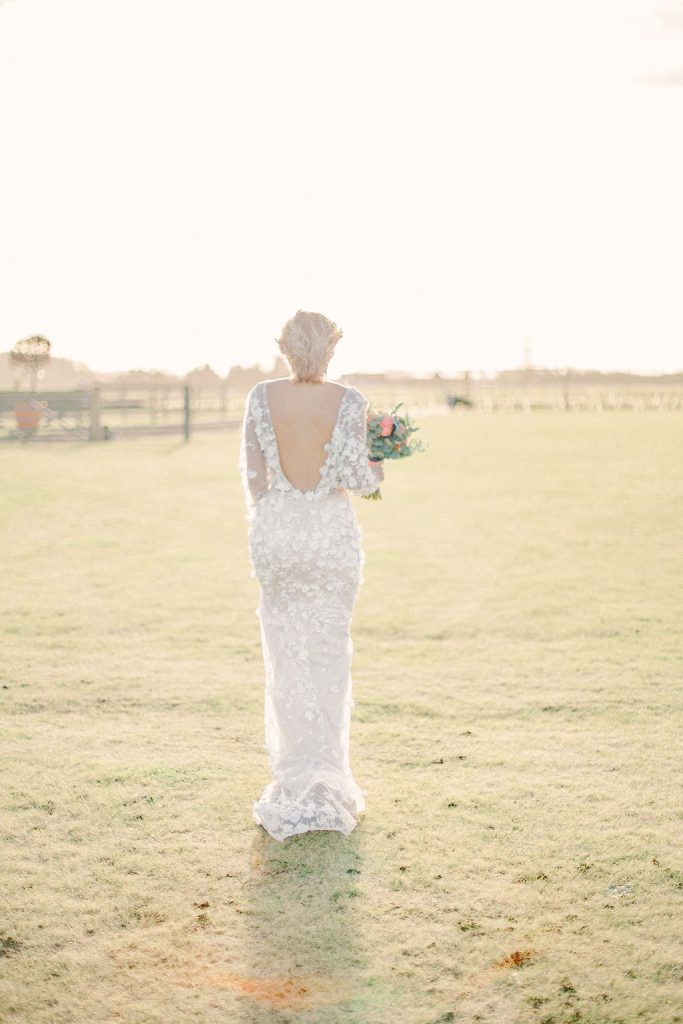 You Don't Have to Follow Trends
Even in Bridal there are trends that come from catwalk to bridal manufacturers and it's not always the most flattering styles we see. Going bespoke means you can set your own trend!
Lovingly Handmade
As a designer there is no greater pleasure than creating a bespoke wedding dress for a bride. So much love (and stress at times!) goes into making a bridal gown but to see the finished gown and the happy bride makes it all worth it.
Time Frame
Most Bridal shops give a 7-9-month time frame for a dress to arrive from the manufacturers. Many designers offer a 6-month process (and sometimes less) meaning if your short of time there is no need to panic. Obviously, time frames can vary on the designer's busy periods, but have a chat and see – they may be able to help!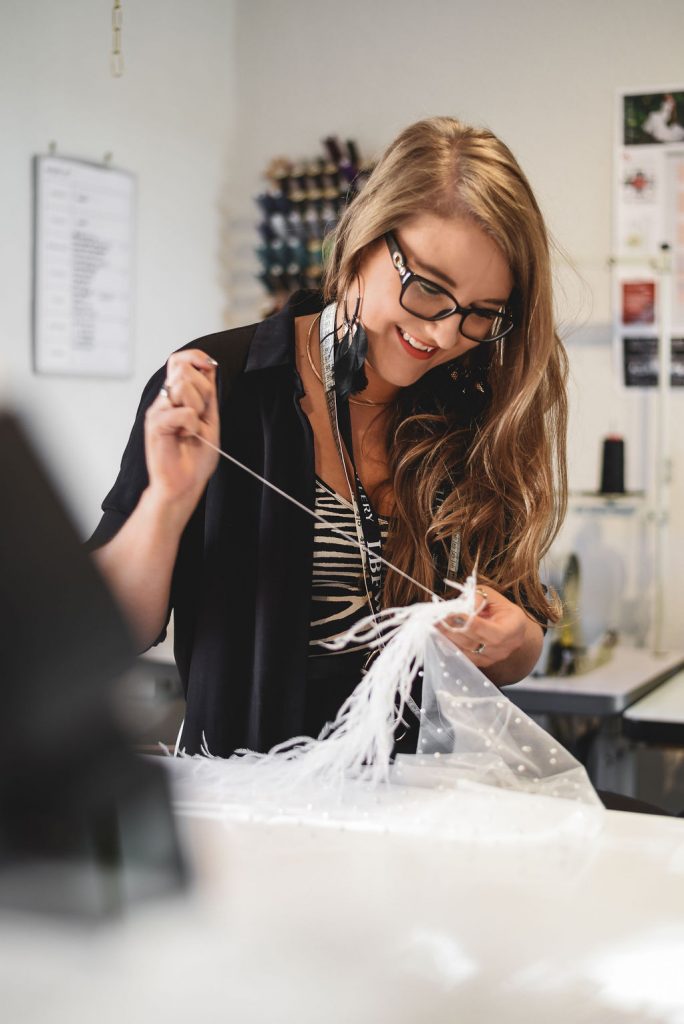 Support Local Businesses
There are so many amazingly talented designers out there with small businesses, who love what they do and want to be a part of your journey by creating something just for you. By choosing bespoke wedding dresses, you will be supporting them, and you will know where your dress is at all times.
If you want to know more about our bespoke wedding dresses or would like to book in for your private design consultation get in touch.
SMC x