Wedding dress shopping is not your average dress shopping trip, and nor should it be! Finding the dress that matches your bridal vision (if you have one) is not always easy, however, doing your research and knowing what bridal boutiques to go to is always a good start and you shouldn't be afraid to as questions. We've put together our top 10 questions to ask your bridal boutique when it comes to your wedding dress shopping experience…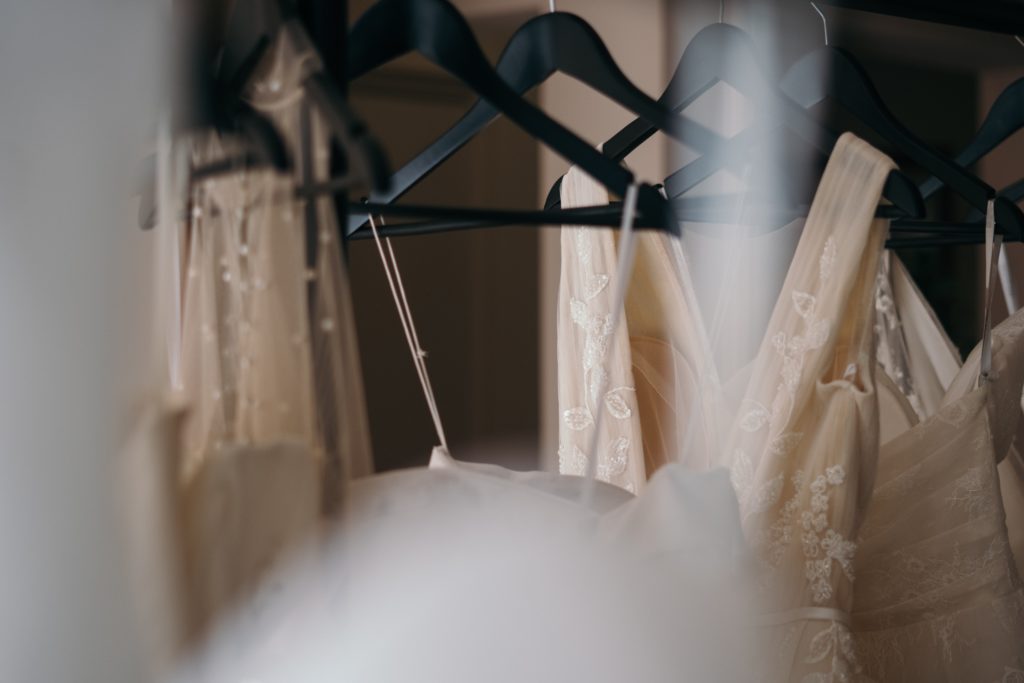 Booking Your Consultation
When booking your wedding dress consultation it's always best to ask the following questions to ensure you are going to the right boutique for you. Every boutique will offer a different experience and will have different dresses for you to try but there are some basics to ask…
How Long Will My Appointment Be?
How Many People Can I Bring With Me?
What Are The Price Ranges of Your Wedding Dresses?
Asking for a price range is a must! No matter how small or large your preferred spend is it's best to find out if it's within your range before trying on. If you're looking for certain designer or dress then it seems obvious but make sure they stock that designer/dress or can they get the dress in for you to try! Asking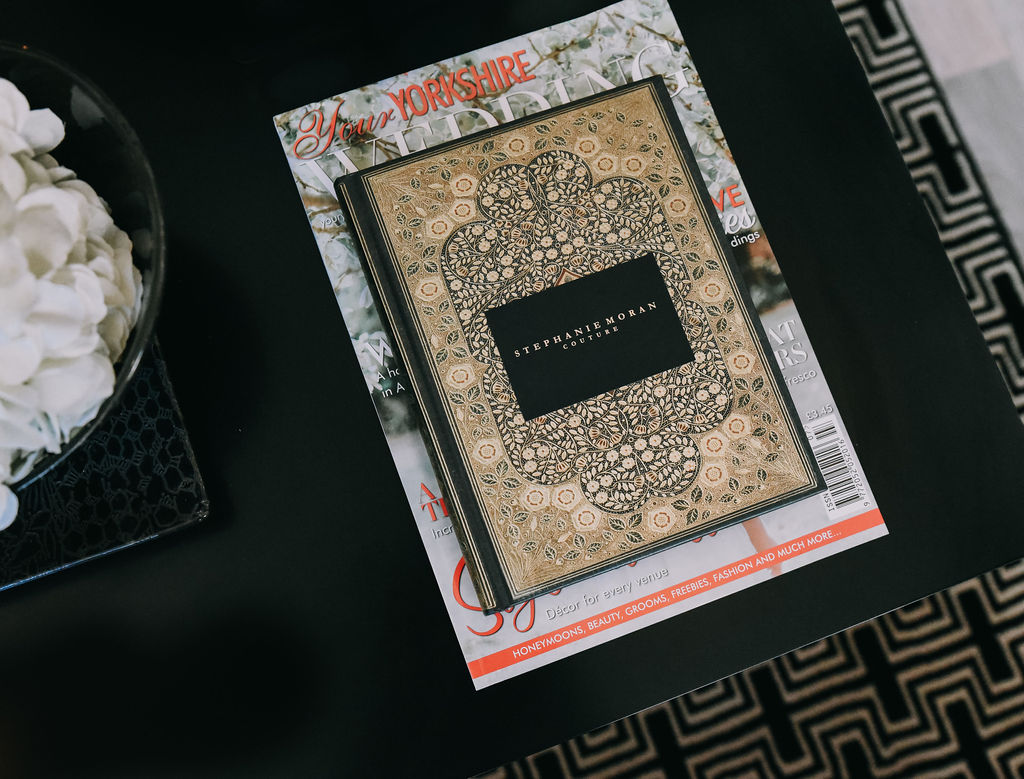 Your Consulation
Your bridal consultations should be fun and exciting so relax and enjoy the process. It's playing the ultimate dress up! Be prepared to try on styles you'll love but also styles that will do nothing for you… thankyou next! If you are allowed to take photographs I would definitely recommend this as it gives you a catalogue of favourites, especially if you're trying on a lot of dresses. Keep an open mind, ask questions about customising your dress to make it more you and take advice and recommendations from your bridal consultant. Questions to ask…
Can I Take Pictures?
What Alterations or Customisations Can Be Made?
What Accessories Are Available?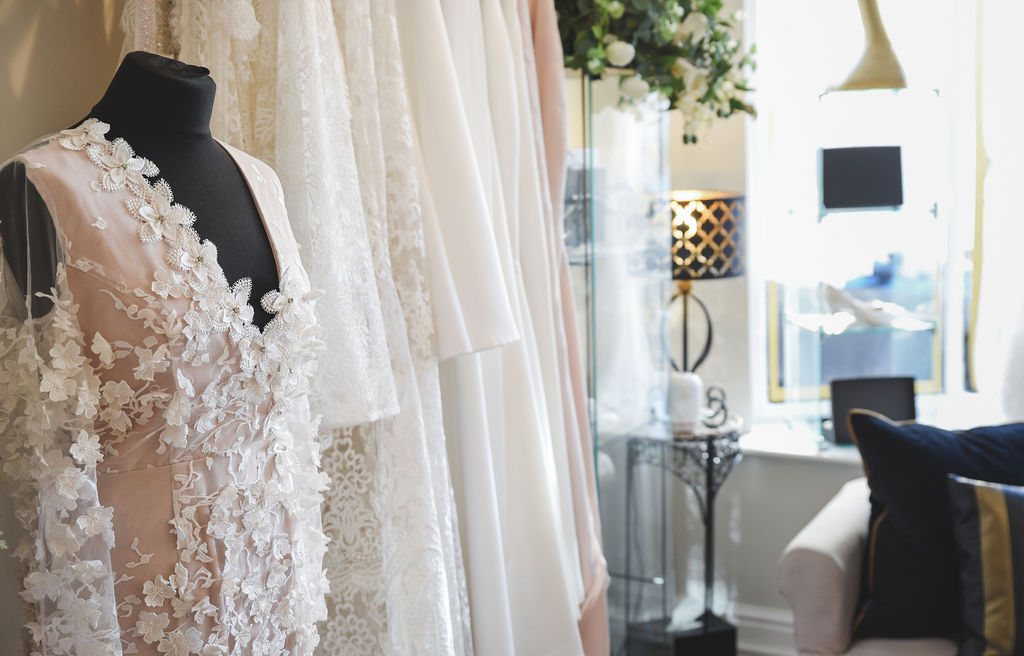 Once You've Found Your Dress
Firstly don't feel pressured into making a decision on the day you try it on, if you need time to think about it, then take the time! If you're still thinking about a few days afterwards then you know it's the right dress for you!
Once you've found your wedding dress you'll need to know about payments plans and alterations. The boutique should have a process in place for this also make sure you ask about any other costs that you need to be aware of, and plan for. Questions to ask…
How Long Will It Take For My Dress To Be Ready?
What Would Be The Estimated Costs of Alterations and When Do I Need to Book These?
Do You Offer In-House Alterations Or Have A Recommended Seamstress?
What Is The Payment Plan and Are There Any Other Costs?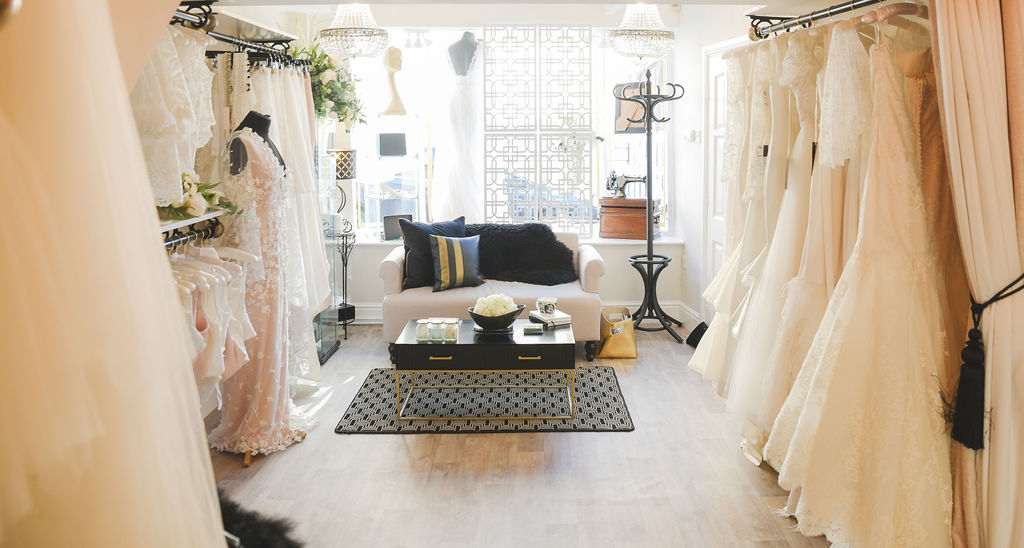 If you would like to know more about our boutique and wedding dress service or would like to book in for your design consultation or try on current collections get in touch.
SMC x