If there's one thing that should fit you perfectly it's your wedding dress. With all eyes on you and photographs being taken left right and centre, your wedding dress alterations are a vital part of your planning process. 99.9% of wedding dresses will need some form of alterations, whether that be a shortening of the hem or some form of customisation to make it perfect for you.
When buying your gown, your wedding dress alterations should be taken into consideration. If you're running to a tight budget then the cost of these alterations is something you should think about. If you're wanting to customise your dress then it is wise to see if this is possible before committing to the purchase. There is lots to think about. Here are our top 10 tips for wedding dress alterations to ensure it's a stress-free process and you get the perfect fit for your wedding day…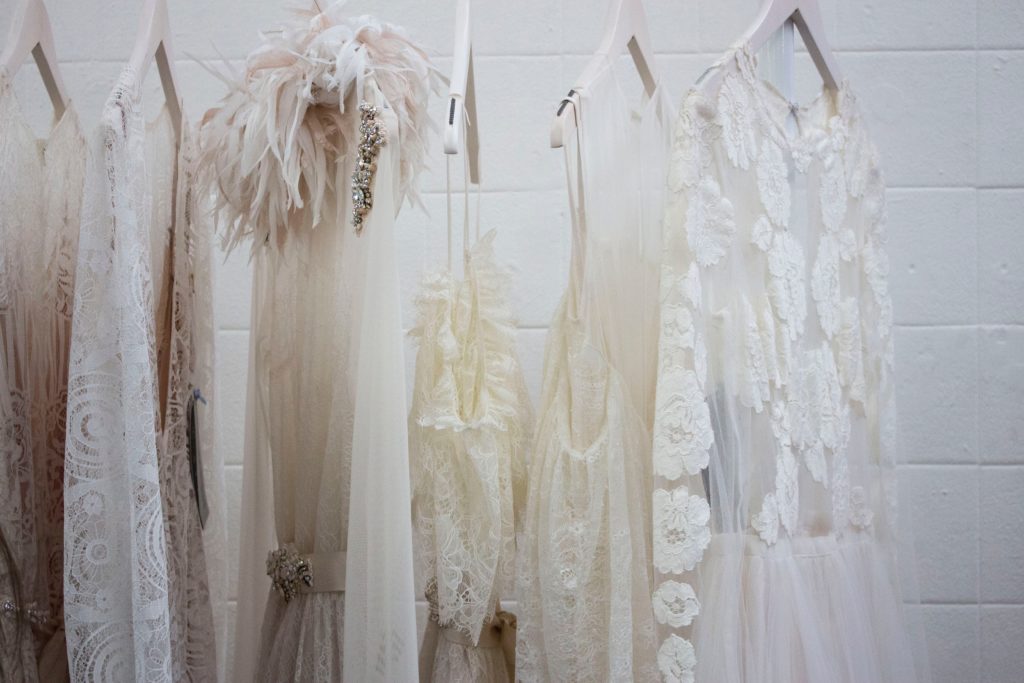 Purchasing Your Dress
Your wedding dress alterations should be as minimal as possible. If you are between sizes then it's always better to size up and have the dress taken in so it fits you perfectly. If your dress is being ordered for you then order the dress closest to your biggest measurement. Some brides feel like they have to lose weight for their wedding day, however, this is absolutely something we do not advocate in the boutique, you should look and feel beautiful in your dress when you purchase it and not feel pressured to fitting into a smaller size for your wedding day.
If you are finding that you want to change lots of things about a particular dress then maybe it's not the dress for you. Have a think about other ways you can find your dream dress such as couture or bespoke services.
Finding An Expert
Some bridal boutiques offer an in-house alterations service. If your boutique doesn't then make sure you find a bridal alterations expert to complete the work. Ask your friends and family for anyone they may know or have used before, word of mouth recommendations are always best. Find someone that is close by so there is no added stress of finding the time to book appointments and be prepared to go to fittings mid-week and evenings as many places will have a set fittings day. Bridal alterations are a specialist area so make sure you find someone with experience.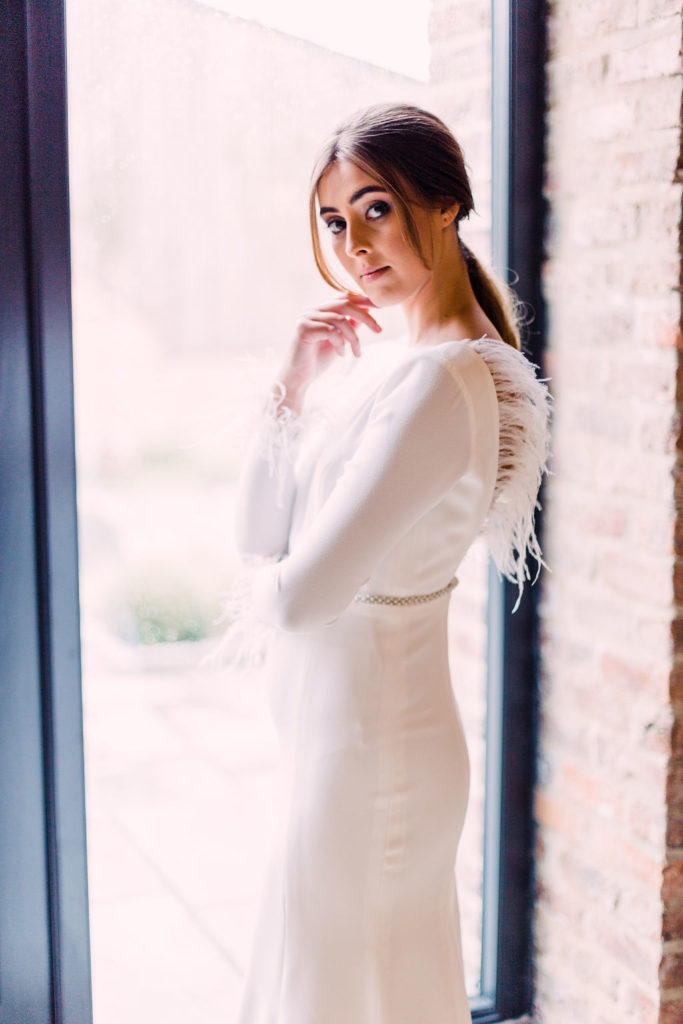 Alterations Timeline
For most alterations, it is advised to leave at least 8 weeks before your wedding day. This ensures the best fit for your day. If you don't have the luxury of time, speak to your seamstress and make sure you can be flexible when it comes to booking fittings. You can need between 2 and 4 appointments so make sure you schedule for these.
Be Prepared
At all your fittings you will need to be prepared. Your underwear should be the same as what you will wear on your wedding day. If you are wearing shapewear you will need this with you too. Hems are generally a given alteration so make sure you have purchased your shoes before your first fitting!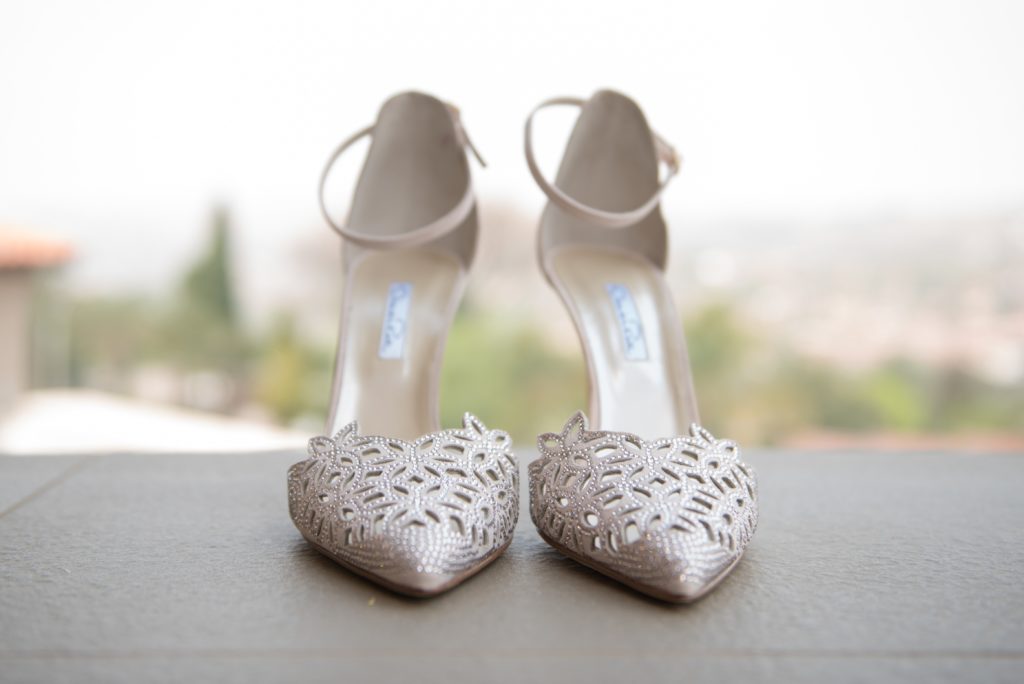 Customisation
There are lots of ways you can customise your dress. From adding sleeves to lowering necklines or adding extra lace to make it more you! Make sure that these alterations and customisations are possible before purchasing your dress. Most things can be done when it comes to customisation but you may have to be flexible in some areas and if it's a case you won't like the dress if the customisation can't be done then maybe look at other alternatives and/or dresses.
Alterations Costs
Cost is ultimately a hard one, as it depends on what alterations need to be done. Generally our alterations packages at SMC tend to be between £250-£300 and this covers most dresses. However, bear in mind if you have a heavily beaded dress or a dress that is very intricate and requires a lot of hand sewing then this price may increase. It also applies the opposite way, you may only minor alterations and this should be priced accordingly.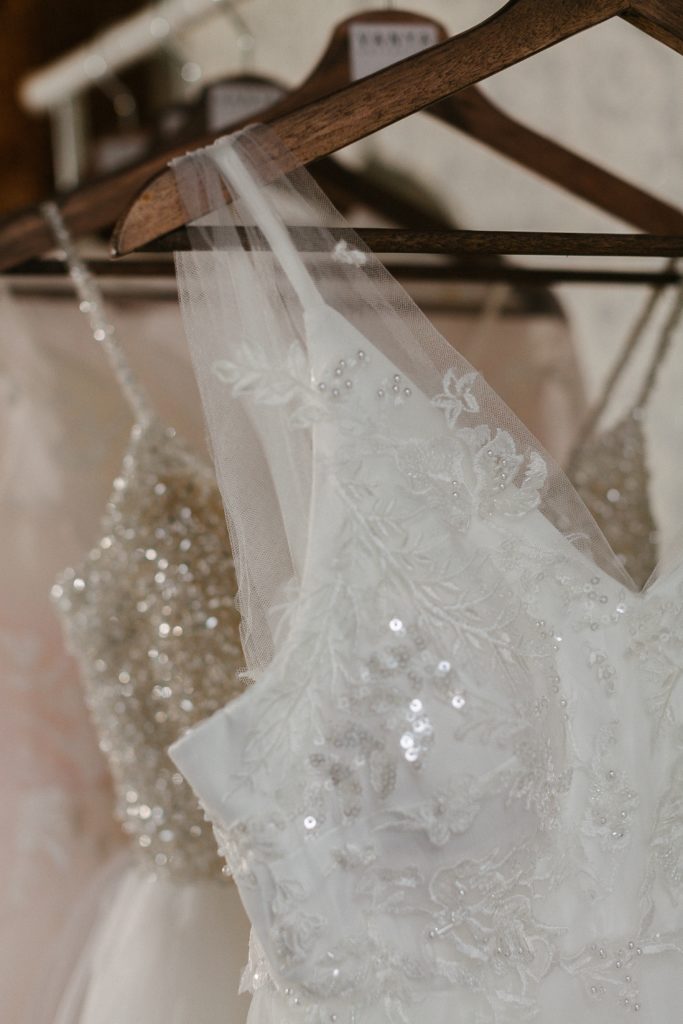 Changing Shape
Weight surrounding weddings (and in general) is a hugely sensitive subject and it absolutely shouldn't be. You do not have to lose weight for your wedding! When we're fitting a dress in the boutique it doesn't matter if you are a size 4 or 24 we are looking at getting the perfect fit so you can look and feel fabulous on your wedding day!
Having said that we experience many brides that still want to lose weight. If you are planning on losing or gaining weight then you should do so by your first fitting and maintain your measurements from that point. Any further alterations that will need to be done after the first fit will ultimately cost you more as the work may need to be redone.
Be open and honest at your fittings, especially if you have any medical conditions that could cause bloating or you've just had a baby and are breastfeeding. Communication is key when it comes to fitting your wedding dress perfectly!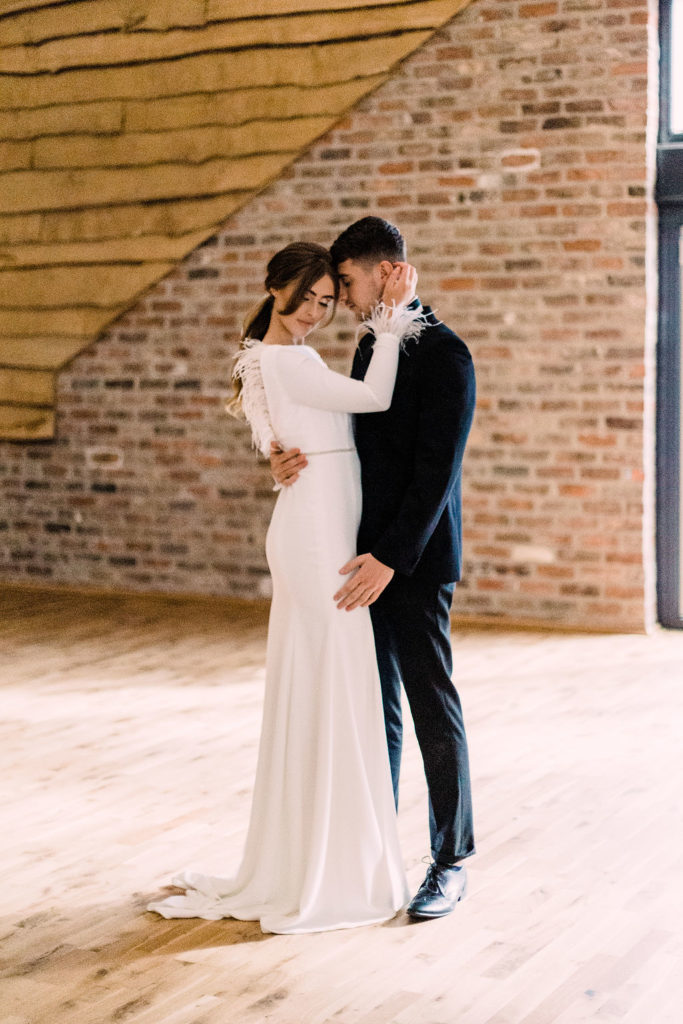 If you would like to know more about our boutique and our wedding dress alterations service get in touch.
SMC x