Want to customise your wedding dress? Stay tuned…
As a bride-to-be, you will most probably have trawled the internet for wedding dress shapes and styles you like and that will suit your vision for your wedding day. It's the fun part, right? What's not the fun part is when you can't find the dress that's right for you. The most important thing about your wedding dress is that it's the right silhouette for your body type AND more importantly that you feel amazing in it.
You might find you like the parts of different dresses or you may have seen the almost perfect dress but there's something that's just not quite right. If going bespoke isn't an option (for some brides it's hard to visualise and in all honestly it's too scary a process) then looking at ways to customise your wedding dress is absolutely the next step for you. Here are 7 ways you can do just that…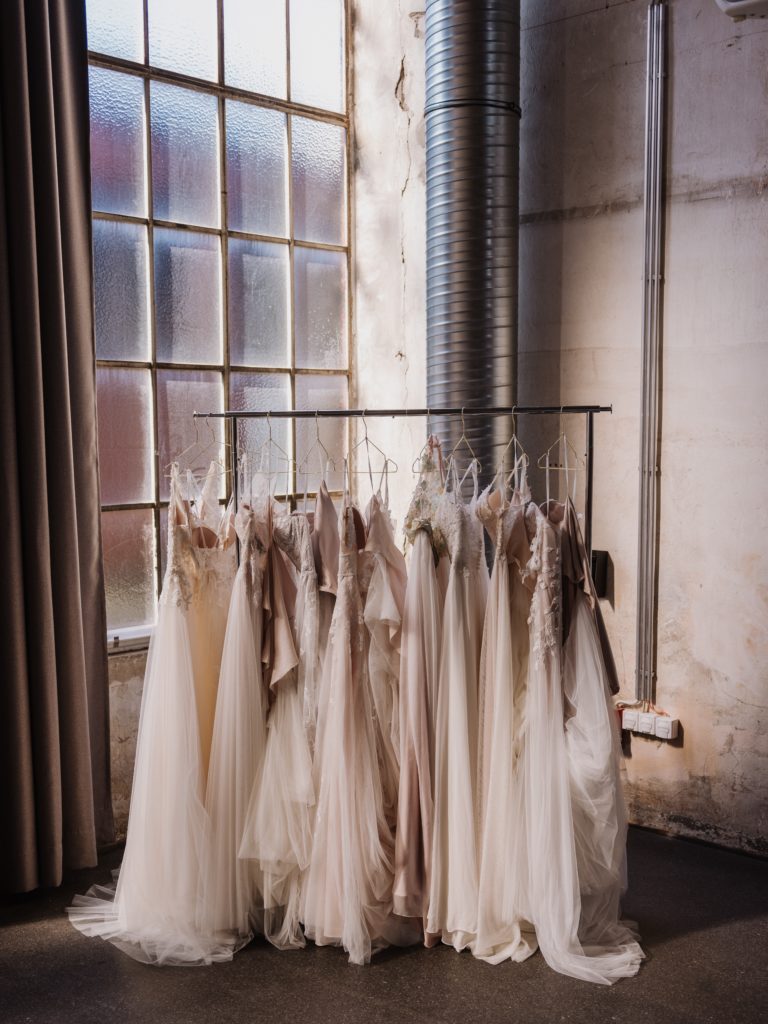 Neckline
Changing the shape of your neckline is a surefire way to customise your wedding dress and transform its whole look. As with every alteration and customisation you will need to make sure this is possible before taking the plunge and purchasing. From lowering your neckline to adding an illusion panel to make it higher, there are lots of ways in which you can alter your neckline and transform your dress to make it perfect for you.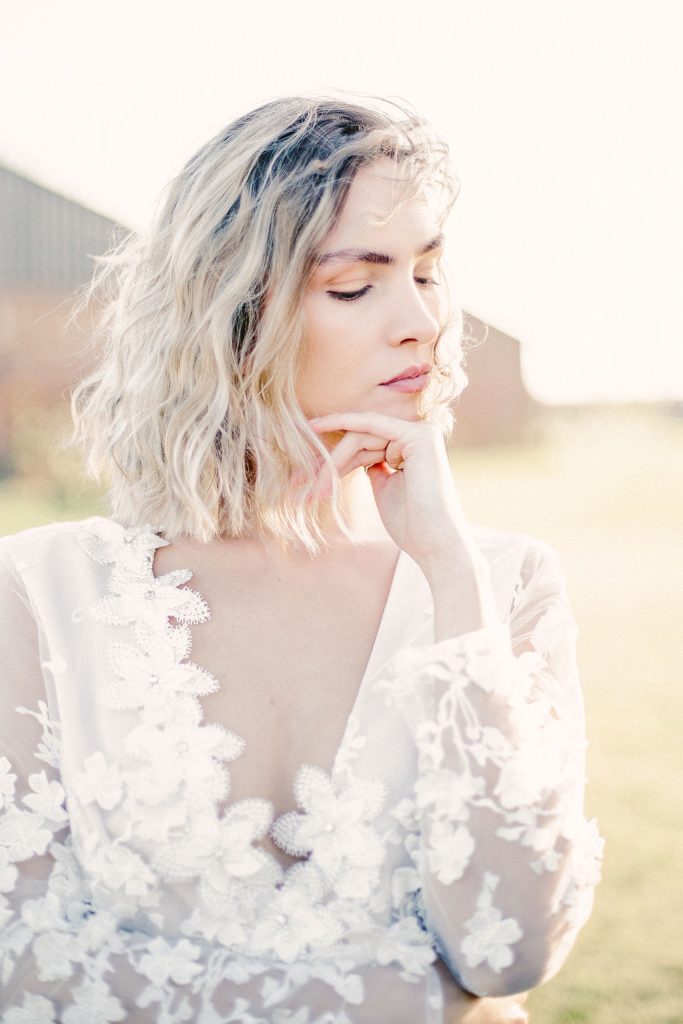 Sleeves
Adding sleeves is something we often undertake when customising wedding dresses in the boutique. We've all had that moment (especially if you don't like showing your arms) when we think this dress would be perfect with sleeves! From floaty boho sleeves to fitted lace, cap or illusion net sleeves with appliques there are so many options when it comes to this way of customisation.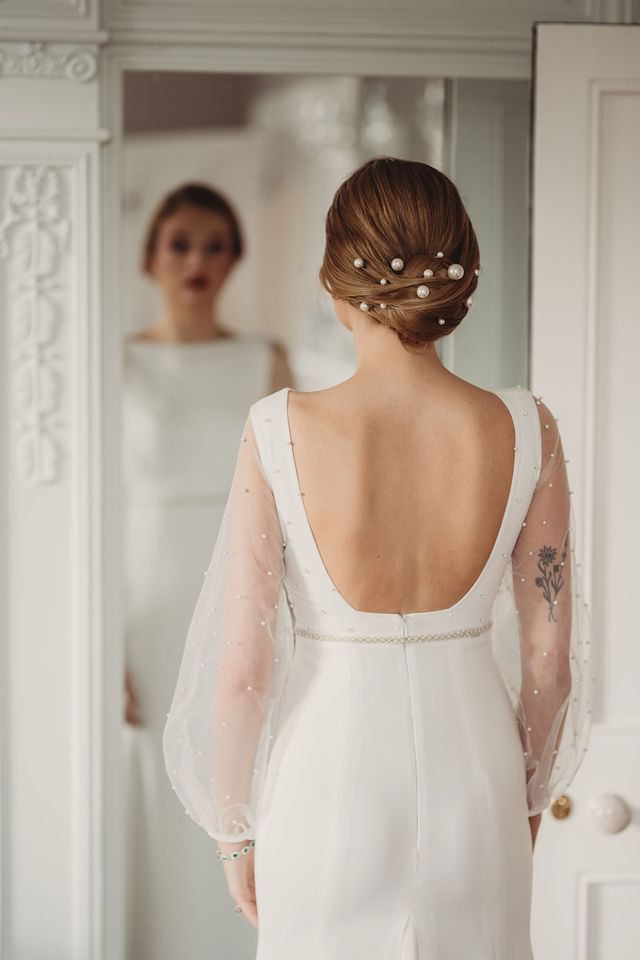 Appliques
Appliques are a beautiful way to transform and customise your wedding dress. They can add texture and style to any dress whether it be adding them onto a plain and chic number or adding more detail to a lace ballgown. There are so many different appliques that you are sure to find one that's perfect for you. Adding them onto a straight neckline makes a beautiful detail or scattering them around the hem can bring an ethereal edge to a simple gown.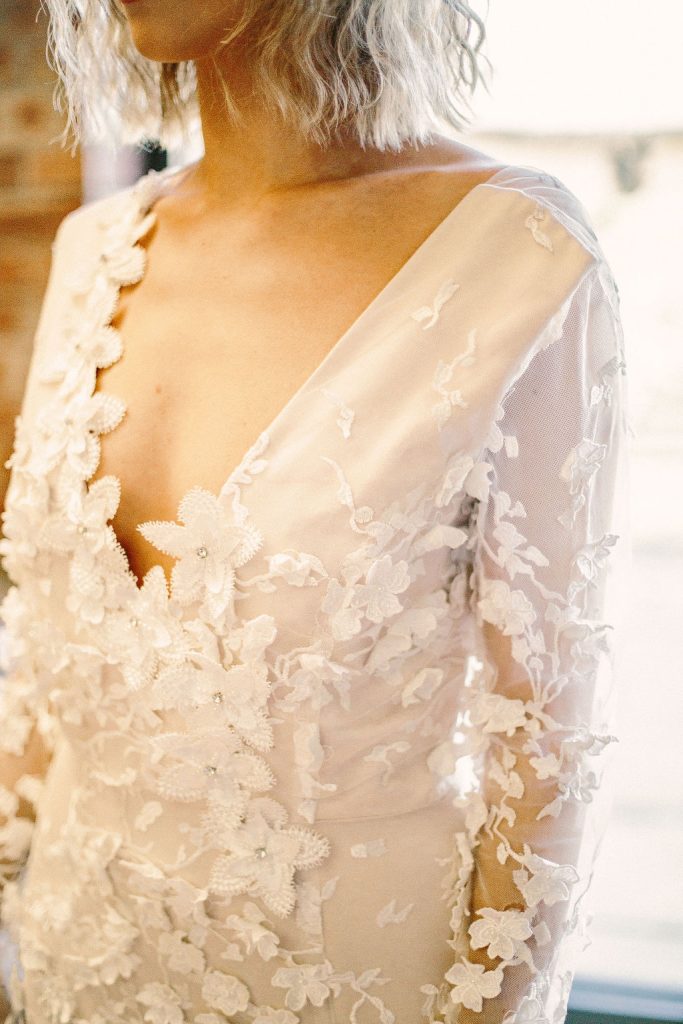 Beading and Details
Beading, feathers, trims! All of these can be used to make your dress your own. You can add colour this way too! From adding them onto sleeves, or trimming your neckline to give it a softer edge. They make for a beautiful detail and a gown that is personalised and just a bit more you!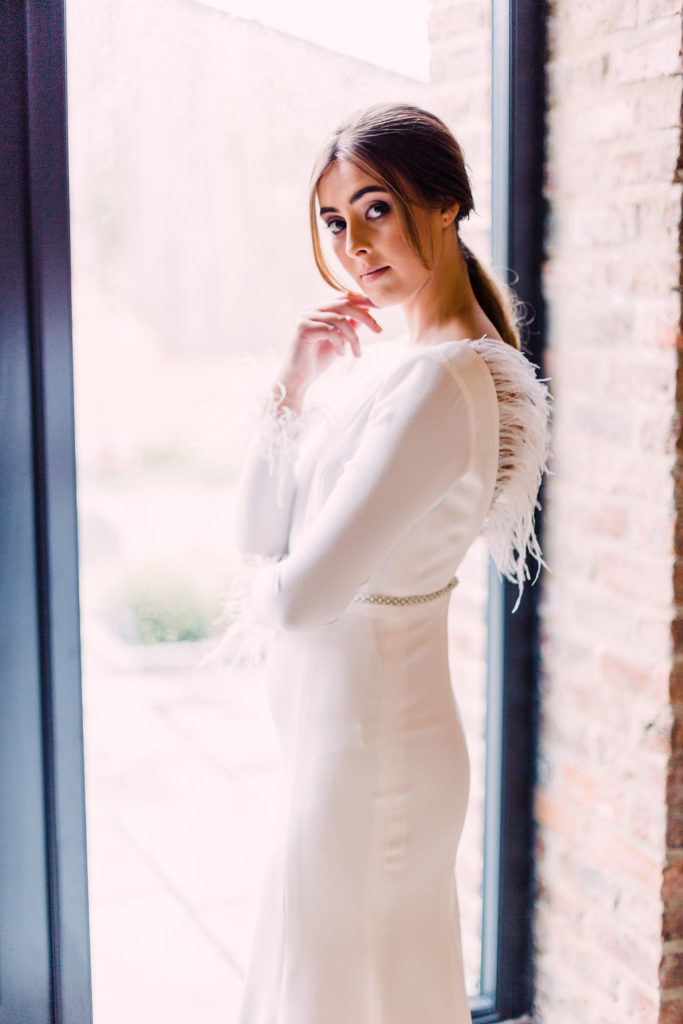 Capes
Instead of adding to your actual dress, you can add over it! Capes are perfect for weddings in the chillier months as they give you an extra layer and add more texture to your bridal look. Think lace, velvet, chiffon or even fur, all would make a beautiful cape to drape over your shoulders. This is a great way to have two different looks for your wedding day too!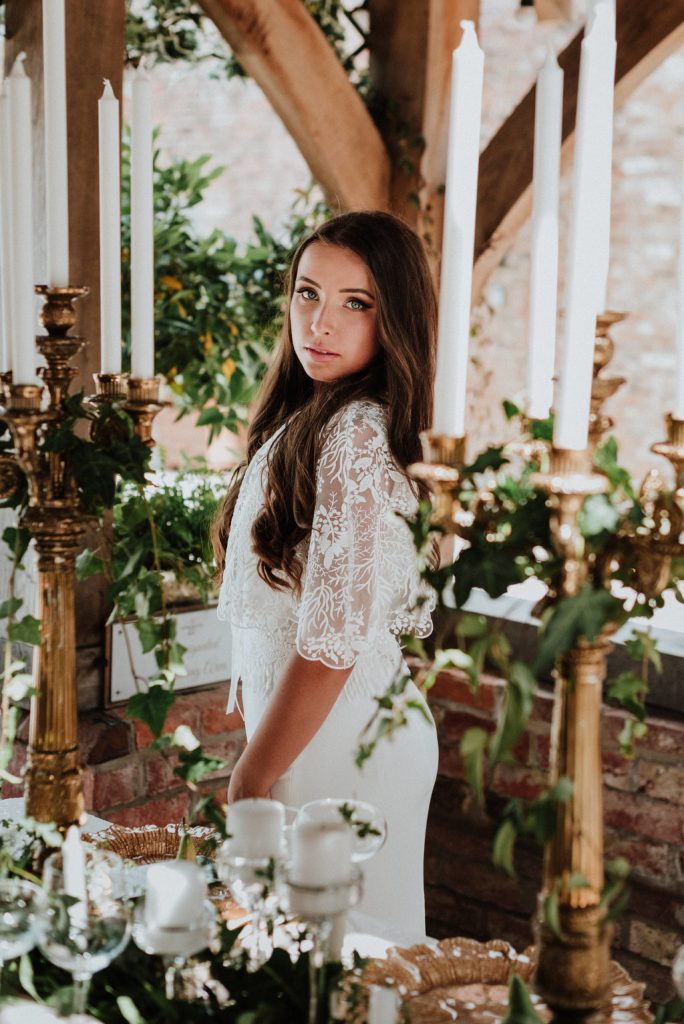 Layers
Tulle skirts and lace overlays have become increasingly popular in the last few years, and this is another way to can create different looks for your ceremony and evening reception. Detachable lace or tulle skirts or bodice overlays are perfect for making your dress your own!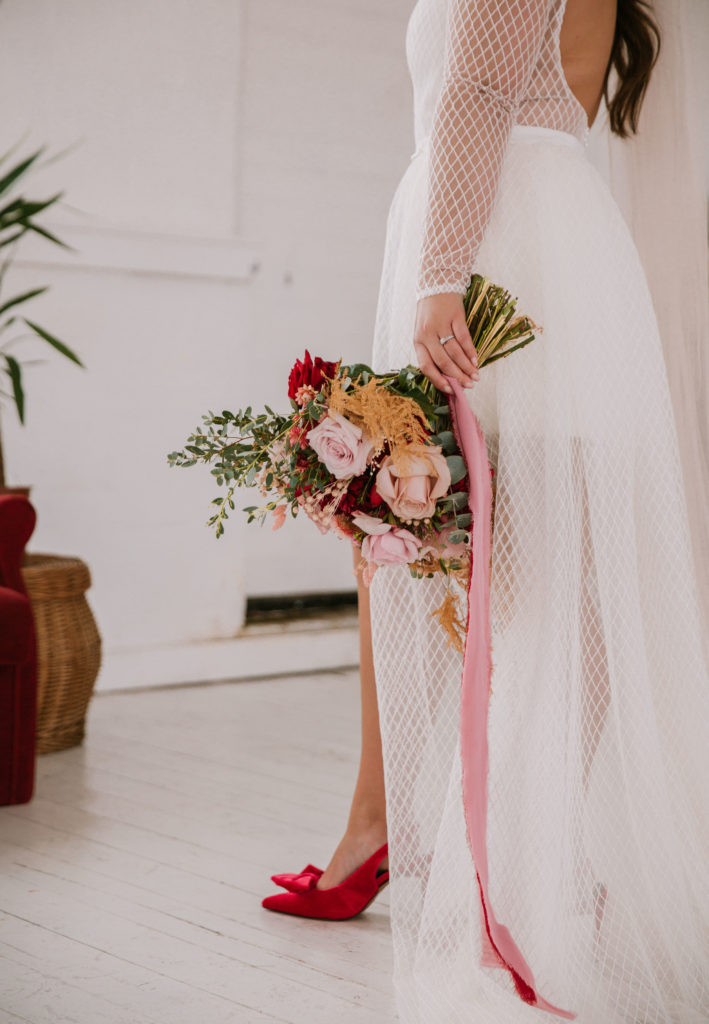 Accessories
An oldie but a goodie. If you don't want to change anything about your dress per se, but would like to make it your own then adding accessories is a great way to do this. Think bridal hats, sashes, bold statement jewellery or even gloves (which are making a huge comeback) there are so many accessories that will fit the bill!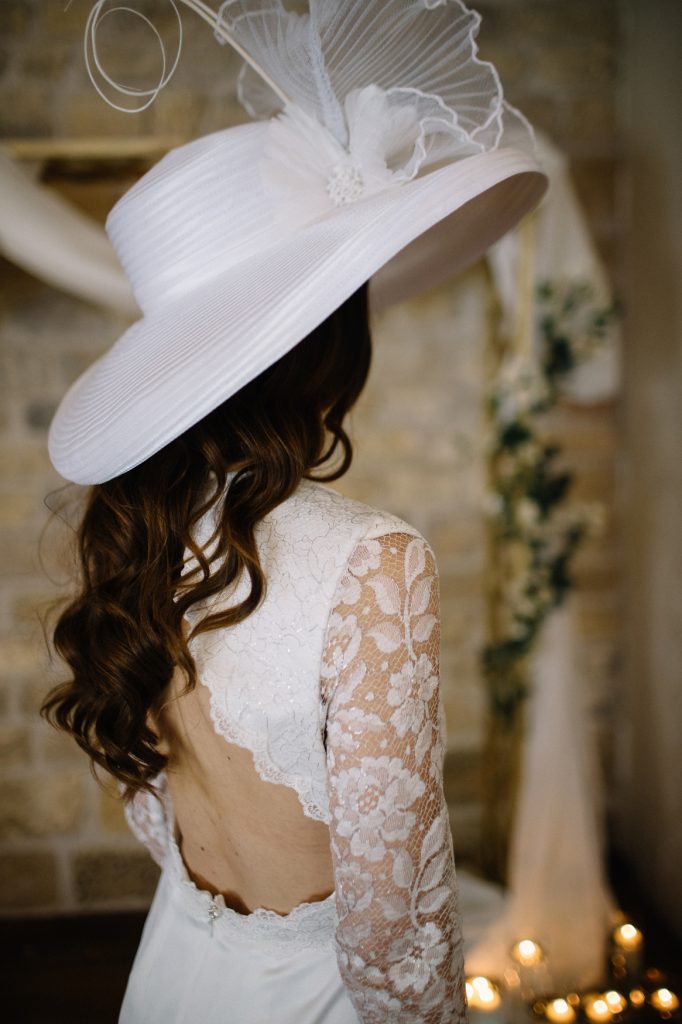 If you would like to discuss ways to customise your wedding dress get in touch to book your private consultation, or you can see more about us and the boutique here!
SMC x